Bridge Builders Biography Chapter 8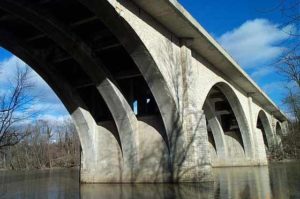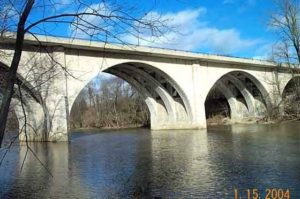 Franklin County joined the Ohio Department of Highways and the federal Public Works Administration in dedicating the Dublin Bridge in 1935. The 552-foot long reinforced concrete and cut stone structure carries Dublin-Granville Road (S.R. 161) over the Scioto River in the City of Dublin.
The bridge's six rainbow arches are reminiscent of the aqueducts and viaducts designed by Roman engineers starting around 140 B.C.
The Dublin Road Bridge was extensively renovated in 1987.