Bridge Builders Biography Chapter 6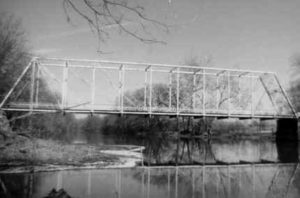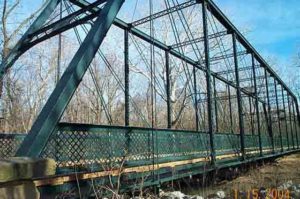 The old Beach Road Bridge, which originally spanned Big Darby Creek in Brown Township, was built in 1888 by the Columbus Bridge Company.
The single span, through double intersection truss structure incorporates designs patented in 1844 by Caleb and Thomas Pratt of Boston, Massachusetts. Pratt truss bridges were the only type in America to have been widely built from wood, iron and steel.
Franklin County's iron Pratt was restored and relocated in 2001. The 173-foot long, 16-foot wide bridge now carries a trail over Alum Creek in the City of Westerville's Alum Creek Park South.