Highway Chronicle Chapter 5
Population Blossoms, County Surveyor Adopts Road Duties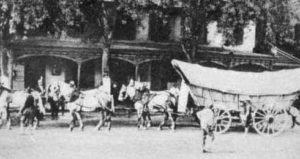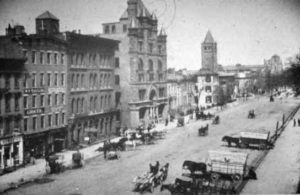 Along the bustling highways came a great wave of westward migration. Between 1830 and 1840, Franklin County's population grew by nearly 70 percent from 14,741 to 25,049.
The 1842 county map shows a vast sea of farms, villages and township communities encircling Columbus, all joined together by an evolving street and roadway system.
It was during this growth that the Franklin County Surveyor's Office, which had set many of the original property boundaries and roads, adopted the responsibility of highway engineering. One of the first duties of the "county engineer" was to represent the board of county commissioners in the review of petitions requesting road construction.
Many of these new thoroughfares, such as Agler Road, Havens Road, Henderson Road, Lane Avenue, McCoy Road, Morse Road, Neil Avenue, Sullivant Avenue, Taylor Road and Trabue Road, were named for Franklin County's "first" families, and became major components in the establishment of a countywide network of contiguous roadways.