Highway Chronicle Chapter 1
Native American Paths Serve as Early Roads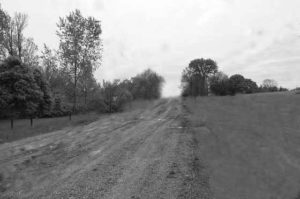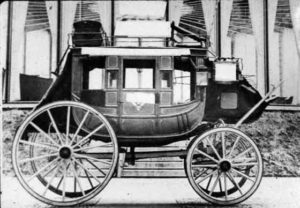 Metropolitan Columbus has not always been a maze of highways, roads and streets. In fact, shortly after the founding of Ohio and Franklin County in 1803, the only means of travel were by buffalo traces, Native American paths, and swift flowing rivers.
'Roads' throughout the state were those wild thoroughfares with the fewest tree stumps, potholes and brush. But access to the central Ohio area that would become Columbus could not be denied.
One of the most significant Native American routes, adopted by pioneers, was the Scioto Trail that followed the Scioto, Little Scioto, and Sandusky Rivers from Lower Shawnee Town (Portsmouth) north to Lake Erie. The widely traveled path illustrated the economic and social importance of roadways, serving as a lifeline for the frontier settlements of Chillicothe, Franklinton, and Worthington. Proximity to the trail was a deciding factor in locating Columbus at the confluence of the Scioto and Olentangy Rivers.
A need for less cumbersome travel to Newark leads the state legislature to incorporate the Franklin Turnpike Company in 1816. Settler and surveyor Lucas Sullivant, founder of Franklinton, guided the civic organization that oversaw the joining of old trails with newly built roads to establish the area's first official highway.
By 1820, entrepreneur Philip Zinn was operating the first weekly mail and passenger stagecoach service to Newark, Lancaster, Chillicothe, Springfield and Worthington. An early advertisement proclaimed that a trip from Cincinnati, through Dayton and Columbus, to Upper Sandusky could be made in four days, traveling 50 miles per day.