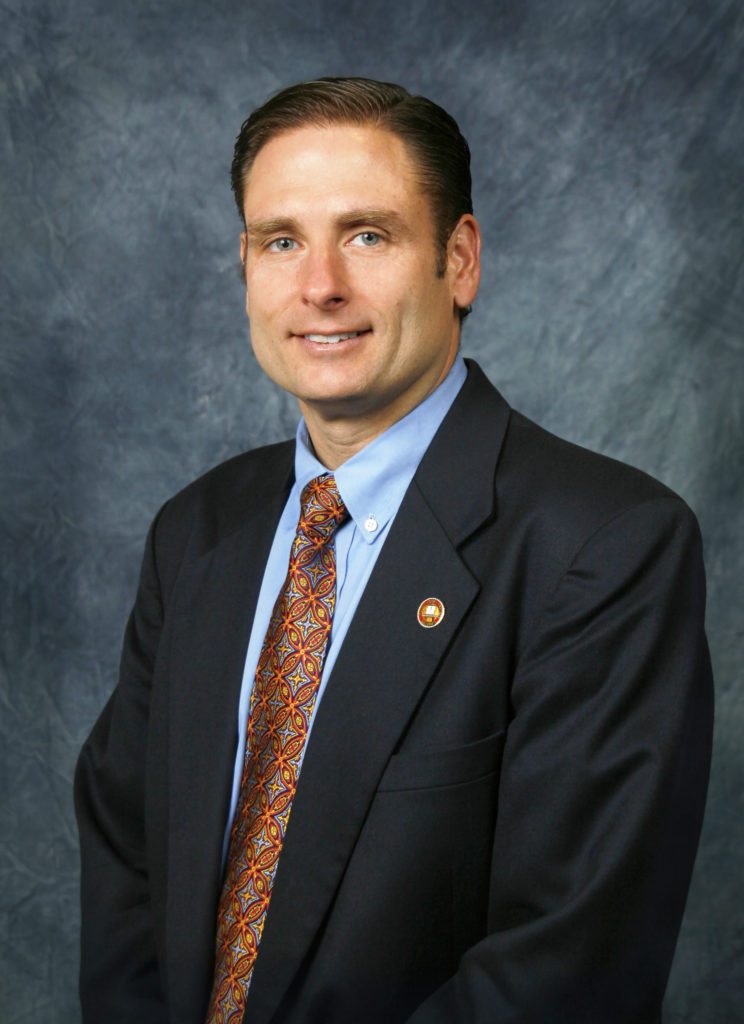 CORNELL R. ROBERTSON, P.E., P.S.
Cornell R. Robertson, P.E., P.S. is Franklin County's 8th county engineer. He began his career at the Engineer's Office in 1992 and has held positions in construction, design, support services, and overall engineering management.
Engineer Robertson received his Bachelor of Science Degree in Civil Engineering from The Ohio State University and is a registered Professional Engineer and Professional Surveyor in Ohio.
During his career at the Engineer's Office, Engineer Robertson has worked on the following noteworthy infrastructure projects: Lane Avenue Bridge over the Olentangy River, Broad Street Bridge over the Scioto River, Dublin Road from Fishinger Road to Hayden Run Road, Cleveland Avenue from Morse Road to Minerva Lake Road, and Alum Creek Drive at Groveport Road OHIO Interchange.
Engineer Robertson also helped update the Franklin County Subdivision Regulations, was on the County Access Management Regulations creation team, negotiated a new Labor Union Contract for our bargaining employees, and submitted and adhered to fiscally responsible budgets. Currently, Engineer Robertson serves as the Franklin County Drainage Engineer, Chair of the Franklin County Transportation Improvement District (FCTID), and Chair of the District Public Works Integrating Committee (PWIC).