Franklin County Road and Bridge History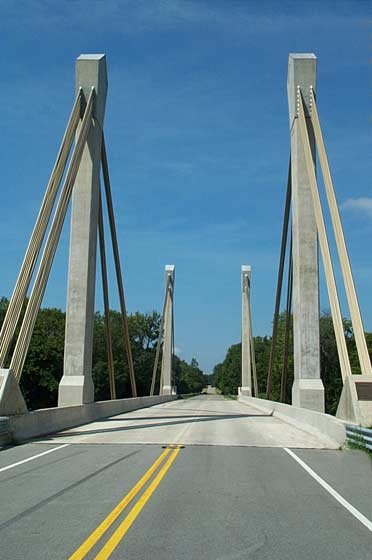 Established as a gateway to the west by the Ohio Legislature in 1803, Franklin County is an important crossroads and transportation center for our ever evolving state and nation.
To meet the social and economic challenges of our mobile society, Franklin County is home to some of the most innovative civil engineering projects such as the Beach Road Bridge, spanning the Big Darby Creek, built in 2001 (shown here).
The grand history of providing for the safe and efficient movement of people, goods and services has taken us from the mud and rut filled streets of the past to today's modern infrastructure of asphalt, concrete and steel. Please buckle-up, and enjoy your trip back to the beginnings of our transportation heritage via the Franklin County Highway Chronicle and Bridge Builders Biography web pages.