Current Construction Projects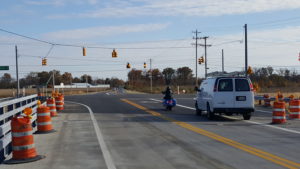 Location: Winchester Pike at the intersection of Ebright Road and Shannon Road.
Description: Intersection improvement with a new traffic signal and left turn lanes.
Status: The project is in the final stage of construction with all lanes and the new traffic signal in place. Project cleanup and finalization will continue through August, weather permitting.
Traffic/Detours: No additional detours are anticipated.  Motorists are advised to drive cautiously during construction activity.
Contractor Double Z Construction Co.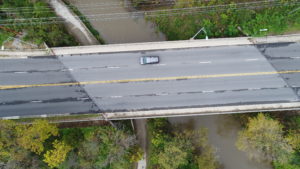 Location: Livingston Avenue over Blacklick Creek.
Description: Rehabilitation of the existing 3 span bridge constructed in 1974.  The project will replace the concrete deck, repaint the steel beams, and upgrade the concrete abutments.
Status: The project has been advertised for competitive bids.  Work is anticipated to begin in April and last through November, weather permitting.
Traffic/Detours: The project is broken up in phases with traffic maintained on Livingston Avenue.
Contractor To be determined